My Simple Plan For Big Bucks
My simple Plan is a variation of the free program My Weekly Checks. There are three steps to My Weekly Checks.
1.) Join Motor Club of America
2.) Join Aweber (an autoresponder)
3.) Join Big Commission Blueprint
The problem with My Weekly Checks is that you must be 18 and a U.S. citizen to join MCA.
How many people are going to do the program when you need to complete all three steps to get the advanced training and be part of the Facebook Group, when you can't do the first step.
To me, the best part of the program is Big Commission Blueprint. It is a complete funnel, totally set up for you, where all you need to do is drive traffic to your landing page.
If you could only have one program to work, then Big Commission Blueprint can take you wherever you want to go. First you get a free video to watch, which leads to a $19.95 product, which will teach you the whole system of making money online.
You will be given a couple of one time offers, which are part of the sales funnel. Next you are presented with four options. You can be a free affiliate, where you can only make a $10.00 commission on the $19.95 product.
Or you can join the Affiliate Club for $47.00 a month, where you can get 90% commissions on the $19.95 product and any of the one time offers, and 50% recurring commissions on those who sign up for the Affiliate Club. Only two referrals and your monthly payment is paid for.
The next level is the iPro Platinum program, which gets you higher commissions and even $1000 sales. The cost for this is a one time, life time $1997, which will be covered in two sales.
One level higher is the iPro Masters program, where the commissions are the same as iPro Platinum with $2500 payments. The price tag is a one time, life time $4997.
Everyone who wants high commissions and a million dollar income needs to be in the iPro Masters program. Not everyone can invest that much money at the beginning or has the vision to see that it takes big investment to reap big rewards.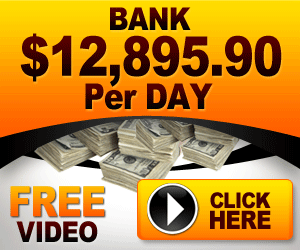 I'm like most people, who don't have $5000 to invest at one time, but I do see that that is where I want to be. Once you get to that point, and get your original investment paid off, everything from then on will be pure profit.
Watch the free video:
https://rn132.isrefer.com/go/partner/seekingtruth51/
Now that you understand a little about Big Commission Blueprint, you will understand that it is the focal point of My Simple Plan For Big Bucks.
If you are from the U.S. you can do My Weekly Checks, just like it says. Check it out here:
http://trackr.leadsleap.com/mgsh2pv2
The first step is joining Motor Club of America:
https://www.tvcmatrix.com/seekingtruth51
This is what you get for $19.95 a month with MCA:
Emergency Travel and Living Expenses
Lawyer Service for Moving Violations
Lawyer Service for Auto Manslaughter and Auto Assault and Battery
Lawyer Service for Auto Related Personal Injury
Lawyer Service for Vehicle Damage Matters
$25,000 Bail Bond Service for Criminal Charges Arising from an Auto Accident
$500 Stolen Farm and Ranch Equipment Reward
Free WellCard Health  Enroll in the Free WellCard Health Program.  At www.wellcardhealth.com, go to
"Click Here to Get Started" and when asked, enter TVCM as your Group ID.   (WellCard Disclaimer).
Membership Card (Actual Card coming under separate cover)
Key Medallion Lost Key Return Program
Auto Decal (Actual Decal coming under separate cover)
Discounts on Hotel/Motel and Car Rental
Personal Accident Emergency Room Benefit
Personal Accident Hospital Stay Benefit
Personal Accidental Death / Dismemberment Benefit
Additional Accidental Death / Dismemberment
Worldwide Travel Assistance Program
When you sign up for MCA you need to pay for first and last month, so your beginning investment is $39.90. After signing up you need to sign up as an associate, and then you will be able to get referrals and make $80 for each one.
For me I am using MCA to make money to invest in the Big Commission Blueprint. To get traffic, you can use free traffic methods or those which are paid.